Your home- ideally is organized and runs like a well oiled machine...but often life gets in the way! Every room can use a fresh perspective - to help it function efficiently. I can declutter and organize any area in your home. I love homes and the energy that fills them. Once I understand what you and your family need, I put in place systems that work for you: creating storage and order in large and small spaces. Displaying you and your style.
I handle any donations, consignments and disposal as needed.
Staging - Non-traditional staging helps homeowners and real estate brokers prepare homes to be listed at a minimal cost. I edit the home using the furniture and art that are already there to help future owners have a clean slate in which to imagine themselves. Packing, move preparation available too.
Gifts - I can help get the gifts you need purchased, wrapped and delivered. I have helped take some of the stress out of the holidays for many clients.

Powered by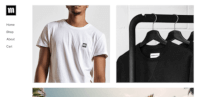 Create your own unique website with customizable templates.