i do love the holidays.
i mean it.
decorating, the smell of pine everywhere and the ease of saying HAPPY HOLIDAYS or something bright and cheerful to everyone i want (and for a few short weeks not being seen as crazy for trying to talk to strangers)
then there are the gifts.
some years the gift ideas and the budget are just flowing, the kids' lists and my creative ideas are straight forward and the elves and i get it done NO problem.
and other years everything feels stale - been there done that.
this was beginning to feel like one of those years .

MWOS is wholly opposed to stuff for the sake of having stuff - so you need to know that giving stuff just to give stuff positively breaks my heart.

so this year i am going to give you some SHOPTIONS - like that? Shop Options...#clever #admitit

this post is going to be for my local peeps - i have two special places i want to showcase - of course there are many shopping treasures on the Northshore but these two, well #MWOS is feeling great feels about them! they are definitely off the radar boutiques, as their retail options are second to their amazing missions - as establishments their goals are to benefit our great community first - having small retail options just makes it that much more fun and in the spirit of the holidays #magical

#1 the BACK YARD GROWERS HOLIDAY POP UP SHOP
269 Main St. Gloucester, MA


---

bags

Here is the dirt on this pop up shop:

Think gardening: think colorful flowers, vibrant vegetables. Through cool swag and vintage craft items: plates, books, bags, watering cans, seeds, bags, aprons, socks and more you can keep this vibrancy year round even when your garden is asleep. And every sale of these beautiful, fun and carefree items support this fabulous organization...

www.backyardgrowers.org/

If you are not a neighbor and want to learn more about this great group click that link!!! Everyone else come on down to

269 Main St. Gloucester, MA

9-5 Mondays-Fridays and on 12/7 for special fun and discounts for #LadiesNight! (Which coincidentally is my birthday...I think I have managed to sneak that date into every blog I have written, #damniamsneaky)

and 12/21 for #MensNight

#2

SALTWATER MASSAGE STUDIO

65 Pleasant St. Gloucester, MA

the obvious go to gift here would be their massages (

which i wrote about in May

) BUT i want to share the treasures they keep in their boutique - it is a lovely space filled with handmade stunnery (is that a word? i don't think so...) -- their goal is to both celebrate these amazing artists and creators by sharing their products but also to offer the SMS clients a way to bring home the energy and vibe of the amazing experience they just had (the massages that are so good they can change your life)...think if you could take home warm sand from the beach, bottle up the rushing air from a mountain peak...the skin care products, candles, comfy sweatshirts, jewelry, and so much more are an array of beauty - they make the owner feel beautiful and cared for - like a fabulous masseuse does.

SO: CHECK IT OUT!

(oh, and the prices are so so reasonable).

A few notable locals who have their products at

Saltwater Massage Studio Herb and Stone Beauty

created right around the corner in Gloucester, is skincare that will blow your mind! (this will be listed in my upcoming "top finds of 2017")

Shana Holub Ceramics

- beautifully created in Rockport, MA.

One Ocean One Love

- environmental warriors - kick ass tees & sweatshirts based in Rockport, MA.

SMS is having great deals this Saturday 11/25 for #SmallBusinessSaturday,

12/7 #LadiesNight, 12/21 #MensNight

HAPPY HAPPY HOLIDAYS MY FRIENDS, HAPPY THANKSGIVING!!!!!

Powered by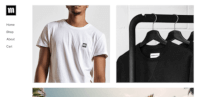 Create your own unique website with customizable templates.